Professional Virtual Security Guard Services in Sunland, CA
Call on the experts at Guardian Integrated Security for the highest quality virtual security guard services available in Sunland, Sunland-Tujunga, and Tujunga, CA. We are a fully licensed and insured virtual security guard company that is managed by a trusted team with over six decades of combined industry experience and 1,000s of satisfied business owners served throughout the Greater Los Angeles area. We excel at designing innovative, fully customized security plans for all types and sizes of businesses, including but not limited to:
Parking lots/garages
Medical facilities
Offices and commercial buildings
Car dealerships
Storage facilities/units
Construction sites
Financial institutions
Retail stores/shopping centers
Energy plants
Industrial facilities
Warehouses
Packing plants
Apartments, HOAs, and gated communities
Manufacturing plants
And more
When you choose Guardian Integrated Security, you can rest assured knowing that your property is being reliably monitored by private security professionals. Our highly trained remote guards use cutting-edge video surveillance technology to deliver comprehensive protection at a price you can afford.
---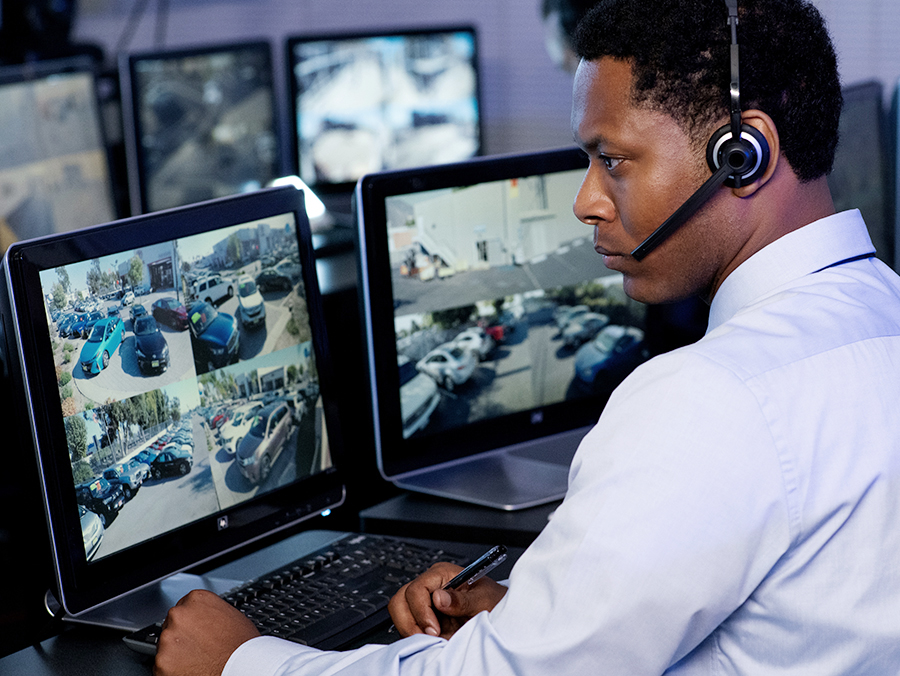 ---
Sunland's Best Choice for 24/7 Live Remote CCTV Monitoring By Well-Trained Virtual Security Guards
Guardian Integrated Security is a proud member of the Electronic Security Association (ESA), the California Alarm Association (CAA), and the Better Business Bureau (BBB). Our virtual security guards are highly experienced and thoroughly trained in the private security industry's best practices to remotely monitor your premises in real time via CCTV security camera equipment. For optimal safety and after hours coverage, our guards perform regular virtual "look-ins" to actively scan your property every 30-60 minutes, looking for any suspicious activity that might go undetected by the untrained eye. Additionally, each CCTV surveillance camera is equipped with motion sensors that our management team will strategically install throughout your premises, including hard to reach areas that are inaccessible to traditional on-site standing guards, and will alert our remote guards the moment an alarm is tripped.
Depending on the specific security needs of your business, we can also include nightly patrol services performed by trustworthy security guards licensed by the State of California's Bureau of Security and Investigative Services (BSIS). One of our live security guards will visit your property in Sunland, Sunland-Tujunga, or nearby Tujunga location in a patrol service vehicle for a nightly on-site check in.
Trust Guardian Integrated Security to Protect Your Property
Industry-Leading Remote Security Camera Technology to Effectively Monitor Sunland, CA Properties
At Guardian Integrated Security, we are committed not only to following the industry's best practices, but also implementing the latest techniques and using state-of-the-art surveillance equipment. In addition to motion sensors, our CCTV security cameras can be equipped with:
Two-Way Voice Monitoring: Two-way audio speakers enable our remote guards to communicate with any trespassers who either trip the motion detectors or are spotted on our regular virtual "look-ins" performed every 30-60 minutes. Using the speakers, guards will alert suspicious persons of their presence, letting them know they are being watched and recorded.
Night Vision/Infrared Capabilities: Infrared security cameras, also known as IR cameras or night vision security cameras, capture high resolution footage in nearly any setting, including low light and complete darkness to ensure quality footage whether it's day or night.
Facial and License Plate Recognition Software: Our advanced facial and license plate recognition software aids in the identification process. Captured footage can be accessed by property owners at any time, from anywhere and can be used as evidence in a court of law.
Rely on Remote Guards for Faster Emergency Dispatch Times to Your Sunland Location
Because the remote guards at Guardian Integrated Security are actively monitoring the premises of your Sunland, Sunland-Tujunga, or Tujunga area property in real-time, they can immediately notify local authorities the moment illegal activity is detected and prompt faster dispatch times than traditional on-site guards.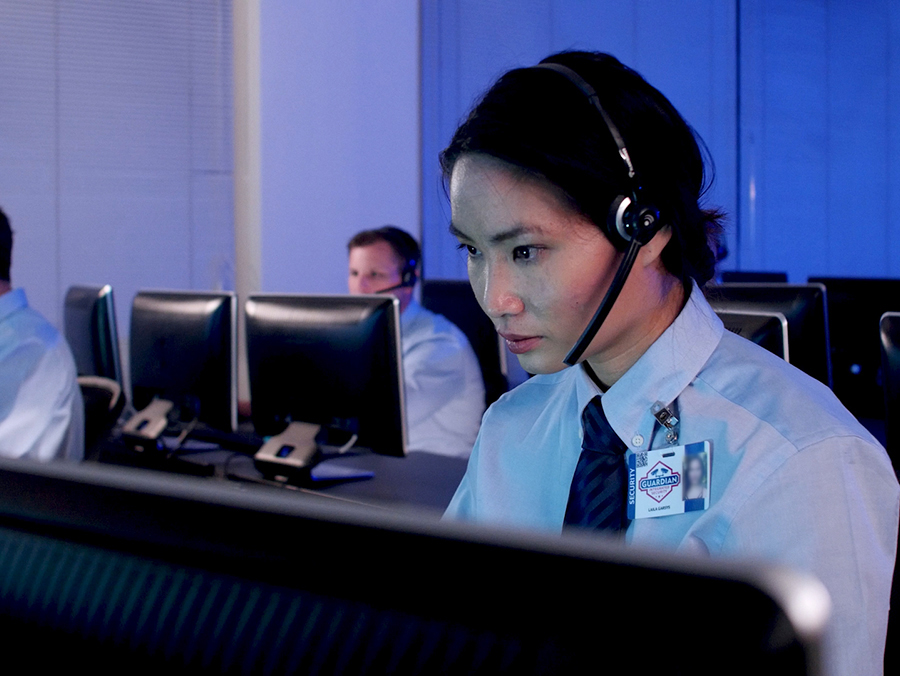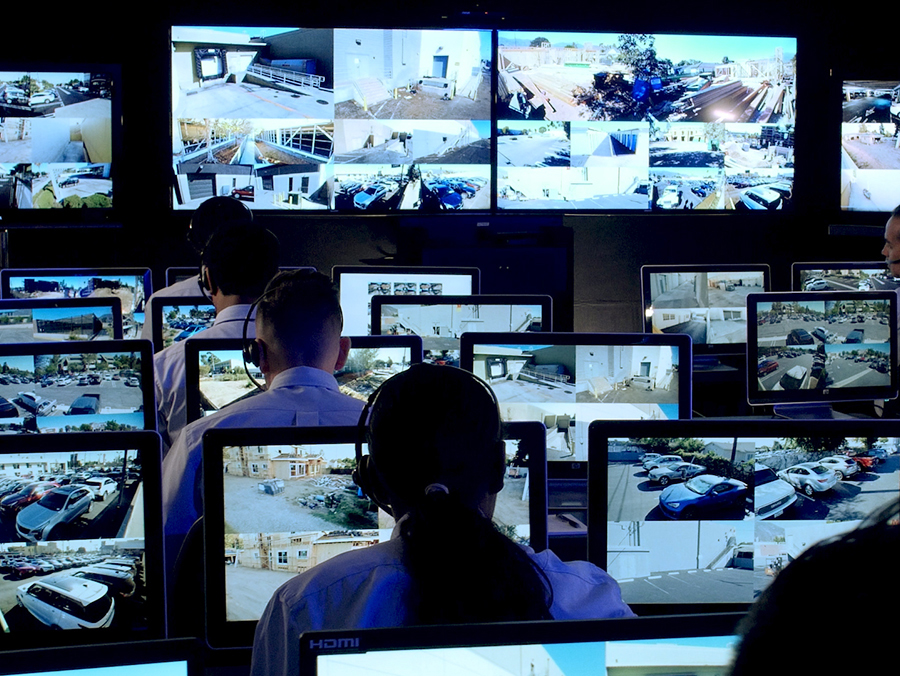 Make Guardian Integrated Your Go-To Virtual Security Guard Company in Sunland, Sunland-Tujunga, and Tujunga, CA
Whether you are considering supplementing your current security plan with remote security guard services, or would like to replace or install a new security system, call Guardian Integrated Security today. All of our virtual security guard services begin with a personalized on-site consultation with a member of our management team who will identify weaknesses and vulnerabilities throughout your site. We will work with you to best address your unique security challenges and develop a custom security strategy for maximum effectiveness.
At Guardian Integrated Security, we are so confident in our virtual guard services that we will beat or match any competitor's pricing. Call us today to schedule a security assessment for your commercial or industrial property in or near Sunland, Sunland-Tujunga, and Tujunga.
Guardian Integrated Security Sunland, Sunland-Tujunga, and Tujunga – 91040 California (CA)
Area code (818, 747)