Get High-Quality, Effective Protection at an Affordable Rate for Your Pasadena, CA Business with Live Surveillance by Remote Guards
For the best value in virtual security guard services in Pasadena, trust Guardian Integrated Security. We are a fully licensed private security company with over 60 years of combined industry experience amongst our management team. Over the years we have earned the trust and respect of thousands of satisfied clients throughout Greater Los Angeles. Our clients represent a broad range of industries, including but not limited to manufacturing, construction, distribution, logistics, financial institutions, healthcare, retail, corporate offices, property management, private parking facilities, automotive, and more.
---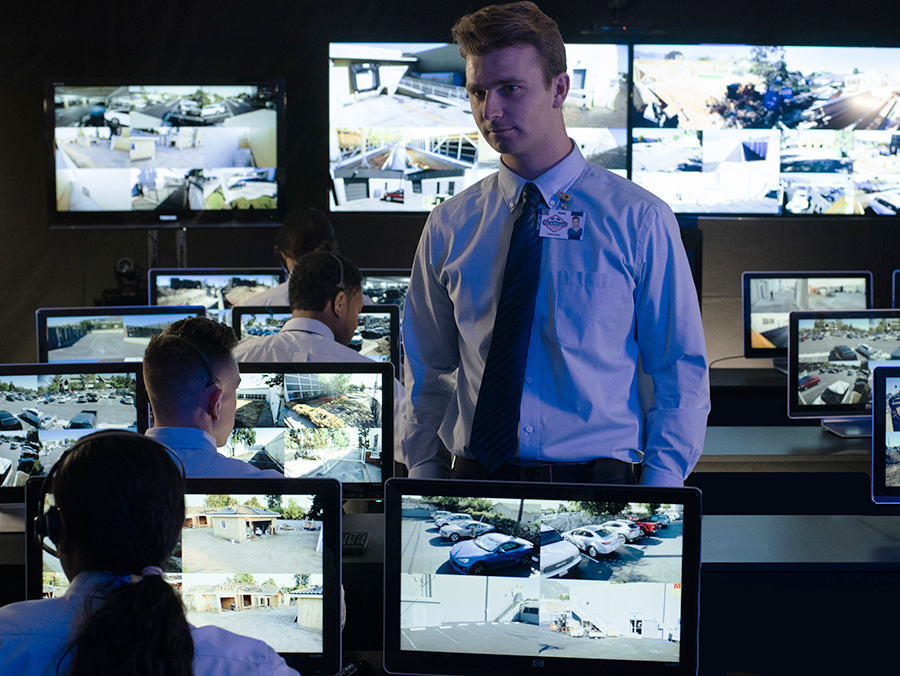 ---
Virtual Guard Services Are the Value-Added, Cost-Effective Alternative to Traditional On-Site Security Guard Services
Businesses in Pasadena can save tens of thousands of dollars on their security costs over the course of a year by replacing their on-site security guard services with our off-site or "virtual" guard services. Virtual guarding is able to offer effective security to private commercial and industrial properties of all configurations and sizes through the use of strategically placed CCTV video cameras that can be remotely monitored by our qualified guards at our state-of-the-art Command Center which operates 24 hours a day, 365 days a year. With every security camera acting as a virtual guard, you'll be able to get expanded security coverage throughout your property for a fraction of the cost of traditional security guard services. On average, virtual guard services are 60-70% less expensive than on-site security guard services.
Trust Guardian Integrated Security to Protect Your Property
Pasadena's Best Value for Virtual Guard Services with Remote Video Surveillance
Give Guardian Integrated Security a call today to schedule a free on-site consultation with one of our security experts. You'll learn how virtual guarding can benefit your business and get a security plan designed to meet your specific needs. We offer some of the lowest rates you'll find for virtual guard services in or near the Pasadena, Altadena, South Pasadena, and area.
Guardian Integrated Security is proud to be a member of the California Alarm Association (CAA), the Electronic Security Association (ESA), and the Better Business Bureau (BBB).
State-of-the-Art Surveillance Systems with Night Vision, Thermal Imaging & License Plate/Facial Recognition
At Guardian Integrated Security, we give our client's access to the latest surveillance equipment, such as high resolution CCTV cameras with night and day clarity, thermal imaging capabilities, license plate identification, facial recognition, and night vision. Live and recorded camera footage from the on-site security cameras can be viewed remotely by the guards at our Command Center as well as the client's authorized personnel. Recorded video footage often proves invaluable in legal proceedings, court cases, and workers' comp cases.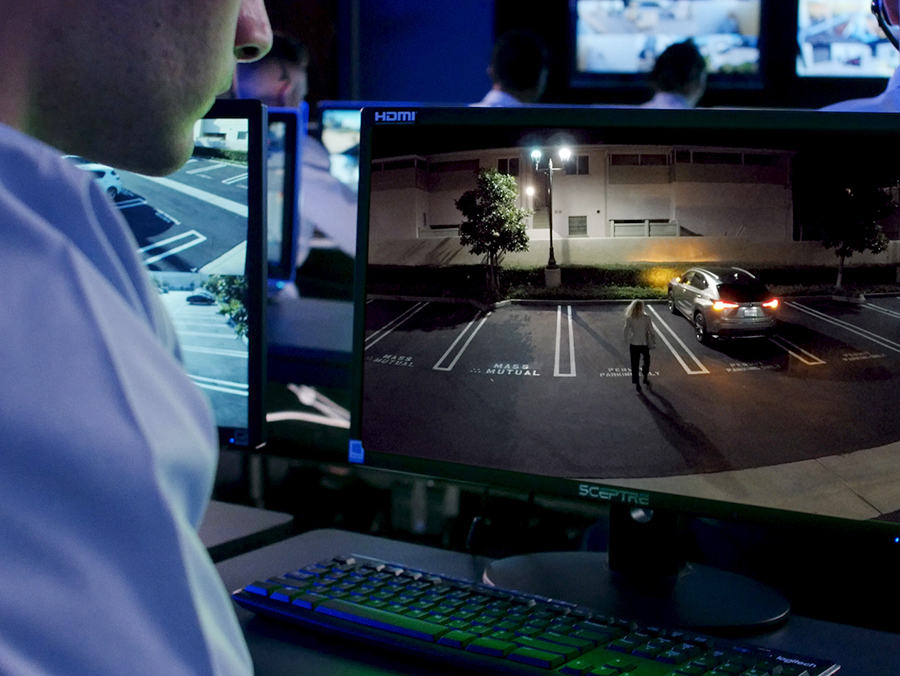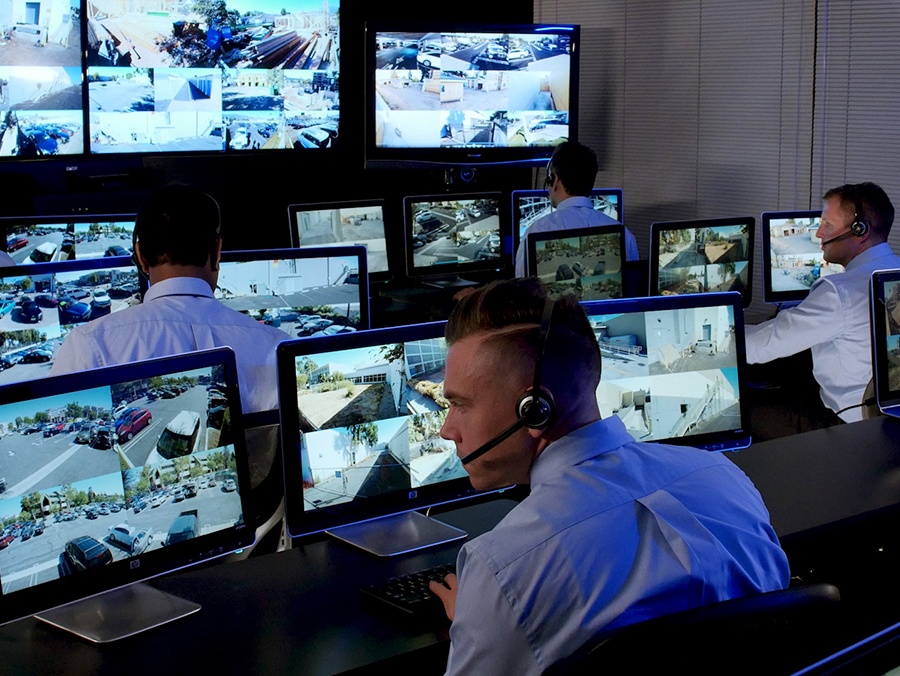 Choose the Level of Protection that You Need at Your Pasadena, CA Business
Our virtual guard services can offer Pasadena businesses up to three layers of protection to keep your site safe and secure.
First Layer of Protection: Live Monitoring by Remote Guards in Response to Triggered Alarms & Motion Sensors
Every virtual guard program starts with an on-site consultation to identify all potential security vulnerabilities. This assessment gives us the information we need in order to determine the best places to install cameras and motion sensors, such as near expensive inventory, sensitive machinery, entry and exit points, and hidden corners, which will alert our guards of any unusual movement or activity at your site. By reviewing camera footage of your site in real time, our guards will be able to immediately intervene by using two-way loudspeakers to ward off suspicious individuals or by reporting the incident directly to the police.
Second Layer of Protection: Proactive Remote "Look-Ins"
Even if an alarm or motion sensor has not been triggered, our security personnel will remotely look in on your site's live video feed every 30-60 minutes to check for signs of unusual, suspicious, or criminal activity.
Third Layer of Protection: Nightly, On-Site Patrols
We're also able to have our BSIS-licensed security guards perform on-site patrols in marked security vehicles at your Pasadena property once a night. While patrolling, our security guards check for any signs of unauthorized entry or suspicious activity. By adding nightly patrols to our remote surveillance services, businesses are able to create a visible security presence at your site to further deter opportunistic criminals from wanting to make your location a target.
---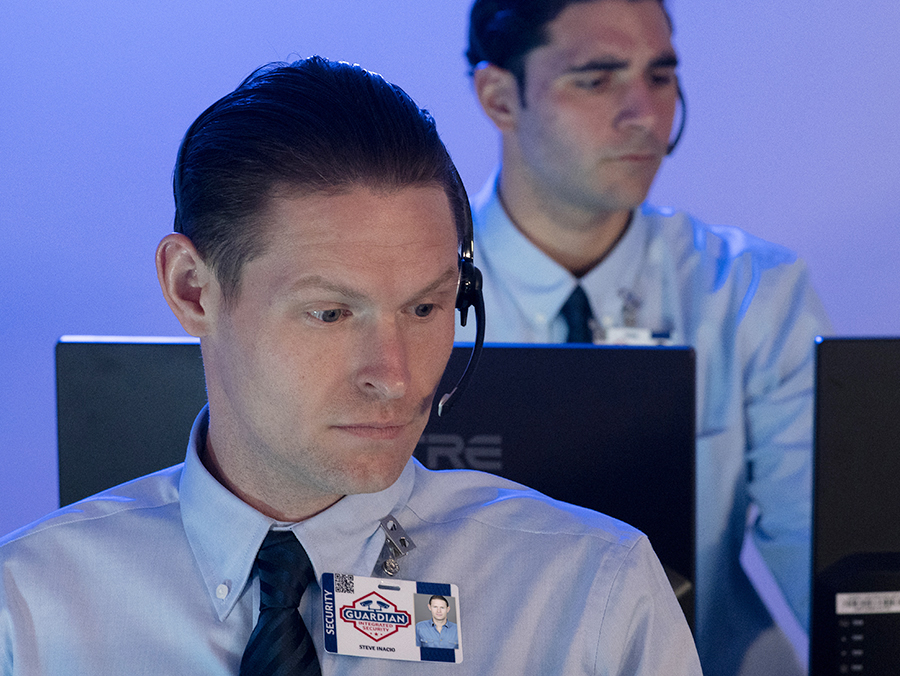 ---
Contact Us Today to Schedule Your Free On-Site Security Consultation for Your Pasadena, South Pasadena, or Altadena Business
All of our virtual guard services are completely customizable to meet the specific needs of our clients. We have security solutions for every budget and provide unbeatable rates. If you obtain a lower quote from another private security company that provides virtual guarding or remote surveillance monitoring to Pasadena businesses, we promise to match or beat it. Give Guardian Integrated Security a call today to learn more!
Guardian Integrated Security Sherman Oaks – 91401, 91403, 91411, 91423, 91495 California (CA)
Area code (818, 323, 805)